Well, unless you are a club-footed troglodyte who should turn in his movie nerd license, you've already heard the news concerning the casting for what may very well be Christopher Nolan's final Batman film: The Dark Knight Rises.

Anne Hathaway (The Devil Wears Prada, Havoc) continues to add distance to her Princess Diaries days and will portray comic book fandom's favorite kleptomaniac, Catwoman.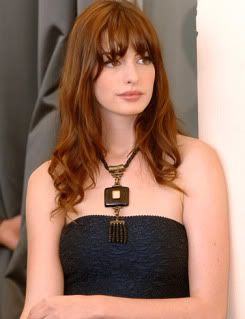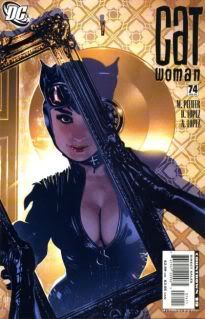 Tom Hardy comes off of a strong breakthrough role in Nolan's Inception and will tackle his biggest role yet as Bane.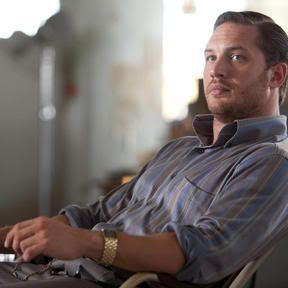 I am reluctant to admit it, but I have to say that I do feel a sense of disappointment as I was really looking forward to a Riddler-based plotline and was absolutely stoked when the rumor mill had both David Tennant of Dr. Who fame and Joseph Gordon-Levitt (also hot from Inception) as the front runners to portray the Criminal King of Conundrums.
Let it be known that I have no problems with the actors themselves. Anne Hathaway has done an admirable job in making the transition from child star to dramatic actress and I admire her for successfully navigating the waters that have claimed so many before her.

She is a phenominal artist with full control of her craft.

I can't say that there is a Tom Hardy film I've seen that I disliked. Tom Hardy has the chops for any role put in front of him and if you think that Hardy will have problems with the physicality of being Bane, then you should probably rent, Bronson.

Tom Hardy's ability to play a diesel psychopath with a genius-level intellect is the least of my worries.

I guess the problem lies with the cartoon personages. Catwoman is as much of a one-trick pony as you will find in the DC Universe and I won't lie to you. The biggest reason I have for wanting to see Catwoman on-screen is to see whether or not Nolan draws his inspiration for Catwoman's look from the absolutely fabulous covers of artist, Adam Hughes.

Yep, I am a complete sucker for the Audrey Hepburn / Catwoman re-imaging. If Anne Hathaway is in a costume that looks like that, then I will be the first in line with admission money.

The issue for me concerning the use of Bane in this movie is that the scenario strikes me as a move similar to the use of Venom in the oft-maligned Spider-Man 3. Bane is very popular with the Batman fan base so I wonder if Nolan actually embraces Bane, or if the decision to use Bane was a studio directive dictated to Nolan just as the use of Venom was allegedly dictated to Sam Raimi.

If that is the case, then it fills my heart with trepidation because unbridled fan service has lead to the implosion of more projects that can be numbered. Bad things always happen when great creators aren't allowed to create.

That being said, the plotline for Knightfall does fit snugly within Nolan's prescribed direction for the third film and if Batman Begins can include liberal usage of the Scarecrow's fictional fear toxin, then certainly it shouldn't be a huge leap of faith to accept a showdown between Batman and Bane 'roided out on Venom.

Venom... hmmm... There is that word again... Anyway....

We all know that when Nolan enjoys his work, we all benefit so I really do hope that the use of Bane is Nolan's own doing. If that is the case then I have faith that Nolan will deliver yet another earth-shattering film and cement his legacy as one of the best directors ever to sit in the chair.

For now, I will reserve final judgment until I see the first trailer. My reservations about the late Heath Ledger's casting as The Joker were crushed beyond recognition by the stark grandeur and magnificence of The Dark Knight, so I hope that I will have a similar experience with this movie.

I have faith that Christopher Nolan will complete a trilogy for the ages, so long as Warner Brothers gives the man room to work.

Shooting for The Dark Knight Rises is supposed to begin in May, so there may very well be a teaser out by the time that Green Lantern hits theaters to usher in the 2011 Summer Blockbuster season.

Failing that, I imagine that we will have to wait until October when the big WB action horror film, Contagion, arrives in theaters to challenge Parnormal Activity 3, The Apparition and The Dibbuk Box for your Halloween ticket money.